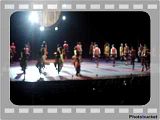 lama tak update blog..coz firefox kat umah wat hal..so ..now guna ie je.
ni aku just nak share ape yang aku tengok masa aku gi tengok
fire of anatolia
hari tuh..ade aku capture video tapi tak brape smooth..coz digicam rosak.. for now letak satu dulu..dan akan ditambah kemudian
Memang berbaloi kalo bli tiket gi tengok
fire of anatolia
nih..tapi..kalo aku..mmg tak sanggup la bli..hehe..tiket je dah dekat rm 400..adeii..
fire of anatolia
ni kategori teater muzikal + tarian, menceritakan sejarah di turki. Cara persembahannya memang menarik, tarian dorg mmg superb!!!
dan mmg sangat puas hati..
next: nak update vacation ke kedah n penang..hehe